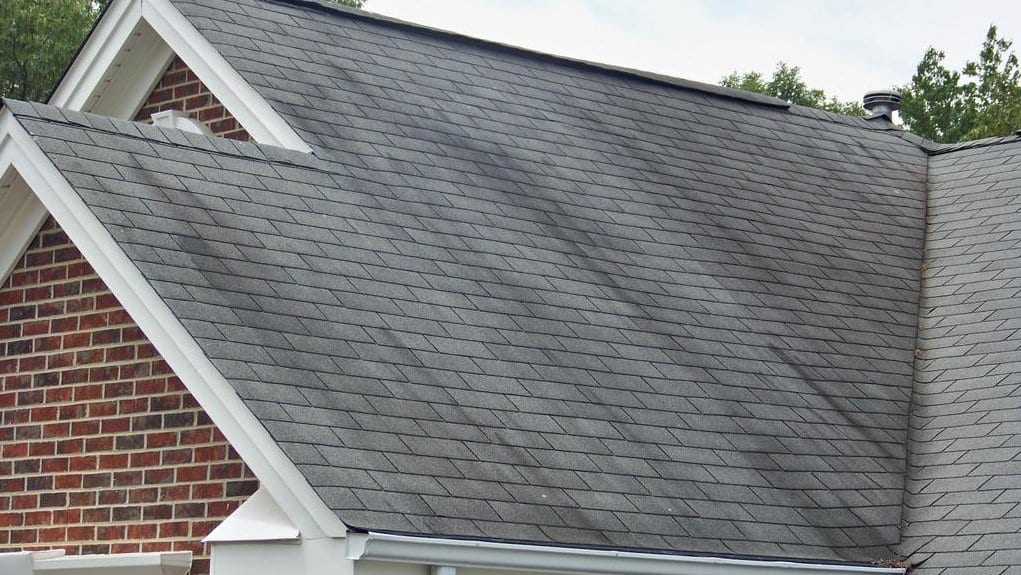 Purchasing a home is a smart way to invest your money! However, owning a home also requires taking proper care of higher maintenance items. Why? Because you want your investment to stay protected in order to avoid unnecessary and expensive issues that could've been prevented in the first place. Big-ticket items are oftentimes our biggest selling points, so don't neglect them! A common problem for home-owners? Dark streaks on asphalt shingle roofs.
So, what are those black pesky streaks? NOT mold, surprisingly. They're moisture-feeding algae, attempting to remove light-reflecting granules. A more simple way of putting it: leaving those black streaks means fast deterioration and a sure-fire way to needing a roof replacement.
With that being said, as soon as you spot algae growth, cleaning your shingles is an absolute must.
To safely do it yourself, you'll need:
Full-body safety harness
Garden hose
Garden spray nozzle
Supplemental water pump
Important notes to keep in mind before starting:
The time of day is important. A cool or overcast day is best for washing shingles.
Try and choose a day where wind is kept to a minimum.
Choose a non-corrosive and eco-friendly cleaning product
Prior to washing, repair any loose shingles or flashing and clean the gutters
Product is guaranteed to end up on the ground, so ensure to cover and protect all furniture below
How to Remove Algae Stains:
Wearing your body harness, head to the top of your house. Ensure the cleaning spray and water mix is in its pump sprayer (follow the instructions for what the appropriate ratio is).
Spray the shingles with water to prevent the product from drying during the process. After 20-30 minutes, clean the roof with the spray. Wait another 20-30 minutes, then rinse using water.
To prevent algae from growing back, installing zinc or copper strips can help. Another preventative method for algae regrowth is to spray stain-blocking solution on the shingles after you've cleaned them.
As a home-owner, it's your responsibility to maintain your shelter. In order to protect your investment, increase the value of your home, and avoid expensive repairs, cleaning your shingles is a big part of effective preventative maintenance.
Have you let your roof escape you and now you need a replacement? Don't panic. We're here to help! At Claw Roofing, we're the professionals you can trust with your installation. Our certified journeymen are passionate about excellence and professionalism and we want the same thing as you: a long-lasting product that's durable and reliable. We never compromise on quality! Contact us for a free estimate!